Pre-Theology Program
The Pre-Theology Program is a full two-year program that covers the philosophy and theology requirements necessary to enter master's level theology studies at The Catholic University of America.
The program prepares seminarians at different stages of human, spiritual, and pastoral formation. Issues such as a candidate's knowledge of philosophy and the liberal arts, his grounding in Catholic tradition and religious education, and matters of personal and spiritual maturity are addressed during the years of Pre-Theology to prepare the seminarian for the Theology Program.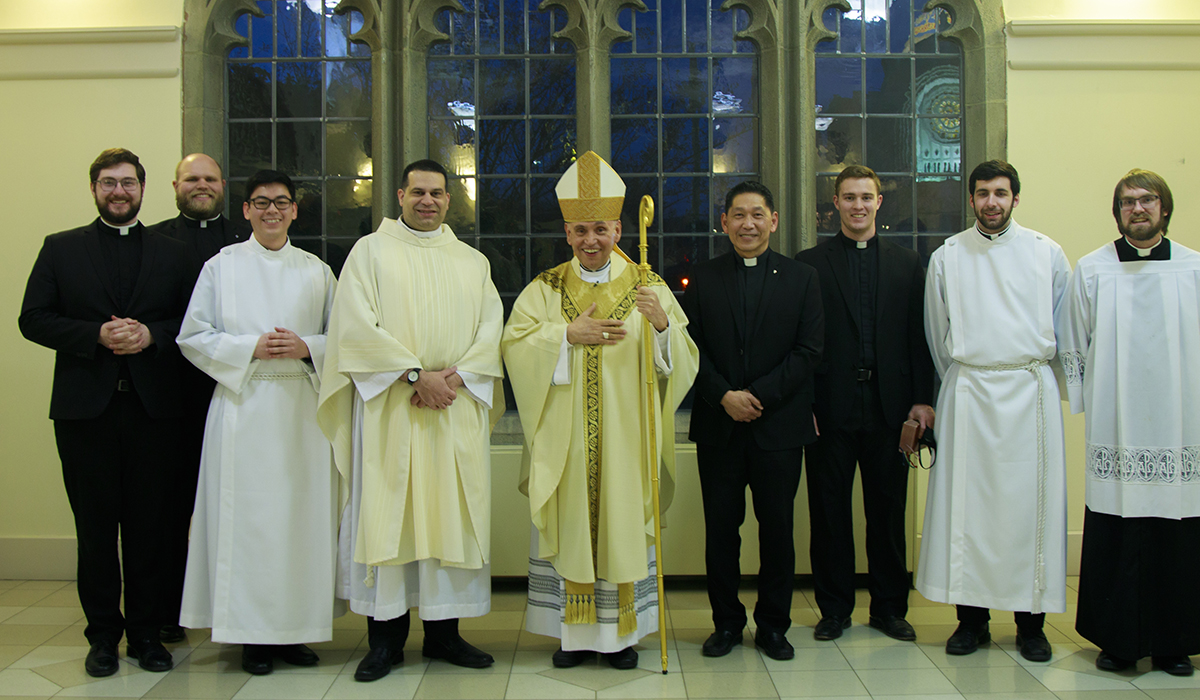 Dimensions of Formation
Learn about the human, spiritual, intellectual, and pastoral formation we offer to our students.
Learn More